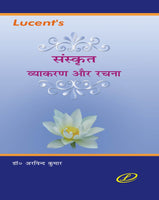 "This book  is useful for All States School Board (CBSE, ICSE) & Other Competitive Examinations."."
The subject matter of this book is comprehensive and exam oriented. Even an average student will find no difficulty in understanding the topics. 

The author has also tried to present this book in new style and compiled the previous questions of all states school board examinations. It will also help the students to understand the topics easily and also help them to qualify in the school board examinations.
Edition : 4th 2021
Pages: 378
Language : Hindi